May 7, 2023
Saltzman awarded Fulbright U.S. Scholar Award to South Korea
Image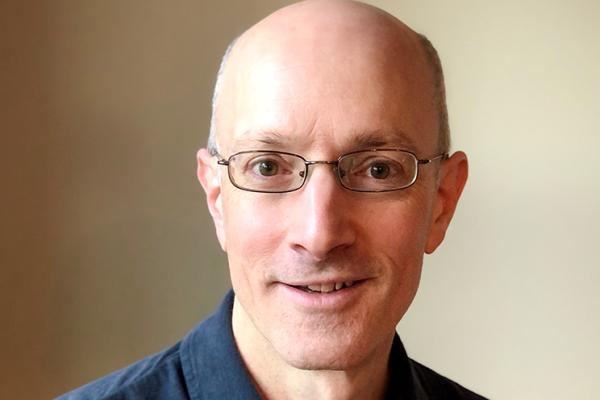 Description
Matthew Saltzman, School of Earth Sciences professor in the College of Arts and Sciences, has been awarded a 2023-2024 Fulbright U.S. Scholar Award to South Korea for "Reconstructing ancient carbon cycling in the Early Paleozoic (500 to 450 million years ago) of South Korea to inform global climate models."
From September 2023 – June 2024, Saltzman will be conducting a field and laboratory study of one of the world's best preserved ancient limestone rock sequences in the Taebaek Mountains of South Korea to determine the cause of a prominent paleoclimate transition.
"Earth's climate shifted from warm and ice-free to a glaciated world about 450 million years ago and this transition had a major impact on life. There is increasing attention how past changes in Earth's climate can contribute to our understanding of modern global warming and future climate predictions. By analyzing limestone rocks in South Korea that record ocean chemistry changes and comparing them with rocks of the same age in North America that I have already analyzed during my career, I hope to test the hypothesis of global climate change," Saltzman explains.
"During my time in Korea I will collaborate with Sanghoon Kwon at Yonsei University in South Korea, which will serve as my host institution, and with researchers at Seoul National University (Youngsook Huh, Jusun Woo, Min Sub Sim)," Saltzman shares. "I hope that my collaborations with South Korean scientists will stimulate exchange of ideas and establish new and innovative collaborations, including mutual access to rock collections in our respective countries. I look forward to establishing long-term relationships that will not only lead to publications and grants but also strengthen cross-cultural communication skills."
Saltzman notes the role that happenstance plays in collaborations such as this. "Be open and curious because you never know where things will lead. When Dr. Kwon contacted me five years ago about hosting him at Ohio State for his sabbatical, I agreed to work with the university to host him even though I did not know him. We built a relationship that year which led to future field work and ultimately provided the basis for my Fulbright research application."
Saltzman thanks his research collaborators at Ohio State, Professor Elizabeth Griffith, postdoc Matt Braun, and my graduate students Datu Adiatma, Teresa Avila, Chris Conwell, and Peter Haber. "The project I am undertaking in Korea would not have been possible without the work we have done as a team in the past few years," Saltzman explains. Saltzman also thanks his Fulbright support letter writers (Steven Lower, Director of School of Earth Sciences, and Ben Gill at Virginia Tech) as well as Joanna Kukielka-Blaser for comments on early drafts of the proposal and guidance throughout the process.
The Fulbright Scholar Program is administered by the Council for International Exchange of Scholars and is sponsored by the Bureau of Educational and Cultural Affairs of the U.S. Department of State.
For more information about the Fulbright Scholar Program, contact Joanna Kukielka-Blaser. View a complete list of Fulbright U.S. Scholar Program recipients.
---