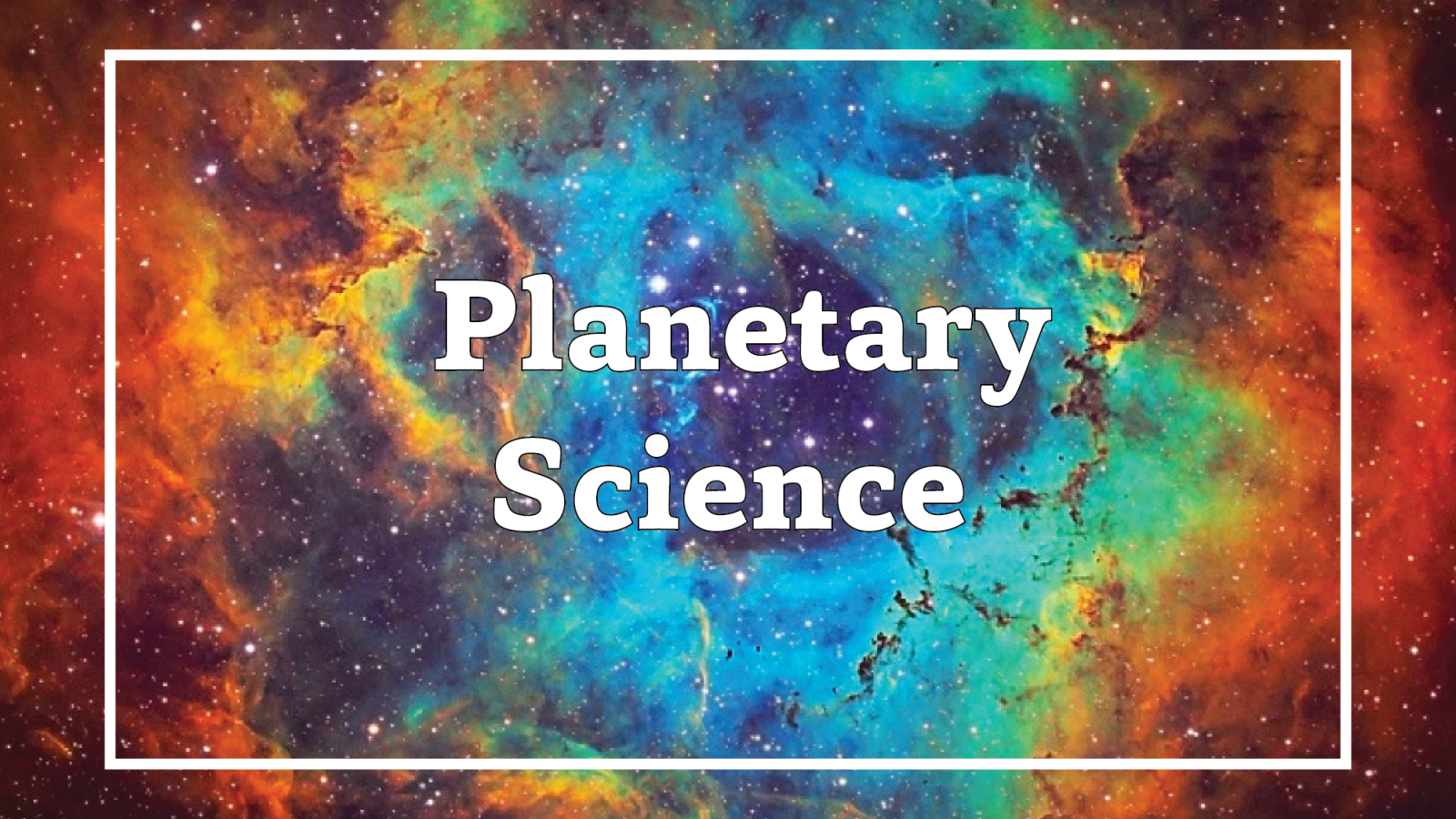 Body
Planetary Science Certificate
The 12-14 credit hour Planetary Science Certificate (PlanetS-CT) will prepare undergraduate students to continue in the field of planetary science or planetary exploration. The certificate is designed to enhance both critical thinking and the technical skills necessary for practicing planetary science.
Note: At this time certificates are not offered online–they are strictly in-person.
Guidelines
12-14 required credit hours
Maximum of 50% overlap with degree program (i.e. major, minor, other certificate, or GE)
Minimum C- for course to be listed on certificate
Minimum 2.00 cumulative point-hour ratio required for certificate (3.0 for graduate students)
X193 credits not permitted
If the certificate is not complete on the DAR, the student must consult with the College of Arts and Sciences Coordinating Advisor
The certificate program form must be filed at least by the time the graduation application is submitted to a college/school counselor
Once the certificate program is filed in the college office, any changes must be approved by the College of Arts and Sciences Coordinating Advisor
Required Coursework
Introductory course (3 credits):

EARTHSC 2205: The Planets (3)
ASTRON 1141: Life in the Universe (3)
ASTRON 2291: Basic Astrophysics and Planetary Astronomy (3)

Disciplinary course (3-4 credits):

EARTHSC 5646: Geodynamics (3)
EARTHSC 5680: Deep Earth Geophysics (3)
EARTHSC 5550: Geomorphology (4)
GEOSCIM 5781: Geodesy and Geodynamics (3)

Techniques/data course (3-4 credits)

EARTHSC 4560: Applied Geophysics (3)
EARTHSC 5310: Remote Sensing in the Earth Sciences (3)
ASTRON 3350: Methods of Astronomical Observation and Data Analysis (3)
GEOG 5210: Fundamentals of Geographic Information Systems (3)
GEOG 5225: Geographic Applications of Remote Sensing (3)
CIVILEN 5001: Introduction to Geographic Information Systems (4)

Required core course (3 credits)

EARTHSC/ASTRON 5205: Planetary Science (3)
Advising Information
Director of Undergraduate Studies (Earth Sciences): Professor Matt Saltzman, saltzman.11@osu.edu.
Coordinating Advisor (Astronomy and Astrophysics): Professor Scott Gaudi, 4005 McPherson Laboratory, Columbus, OH 43210; gaudi.1@osu.edu.
School of Earth Sciences undergraduate advisor: Dr. Karen Royce, royce.6@osu.edu, 614-292-6961.
Astronomy and Astrophysics undergraduate advisor: Mr. David Zach, zach.11@osu.edu, 614-292-1358.
Advanced