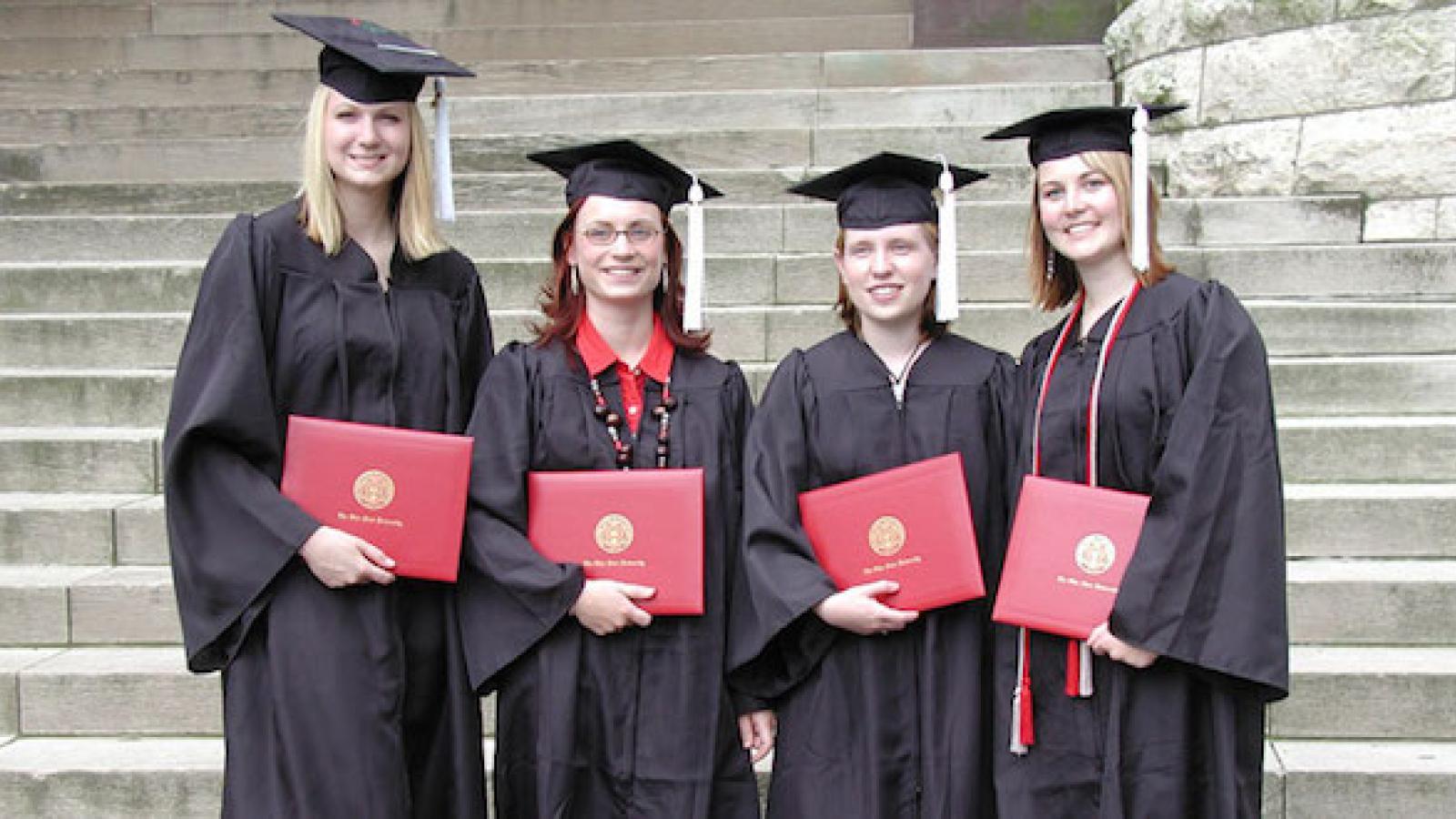 Body
The School of Earth Sciences offers two undergraduate degree programs, the Bachelor of Arts (B.A.) and the Bachelor of Science (B.S.). The B.A. Program is a broad geological program generally designed for students interested in preparing for careers in high school science teaching, law school, medical school, business school or technical writing. The B.S. Program is designed for students planning for employment in earth sciences or considering graduate school and a professional career in the earth sciences. The B.S. program requires comprehensive preparation in basic science and mathematics, with 4 subprogram tracks:
Each B.S. subprogram consists of between 47 and 51 semester credit hours of coursework in preparation for the major and an additional 30 to 31 core and elective credit hours. The Geological Sciences track requires the annual field geology course (a.k.a. "field camp") in Utah during a Summer Term.
A student who declares Earth Science as a major in either program should see the SES Undergraduate Academic Advisor, Dr. Karen Royce, Room 275C Mendenhall, for advice and counsel as soon as possible. After discussing previous training, academic standing and career objectives, a comprehensive course schedule will be planned for completion of University, College, and SES Degree requirements. This schedule will include choosing at an appropriate time a senior thesis project and a thesis advisor from the School of Earth Sciences faculty. Students who want to discuss career opportunities in the earth sciences, and the relative merits of the B.S. Programs, and individual educational goals, should make an appointment with Dr. Karen Royce, 275C Mendenhall Laboratory at (614) 292-6961.