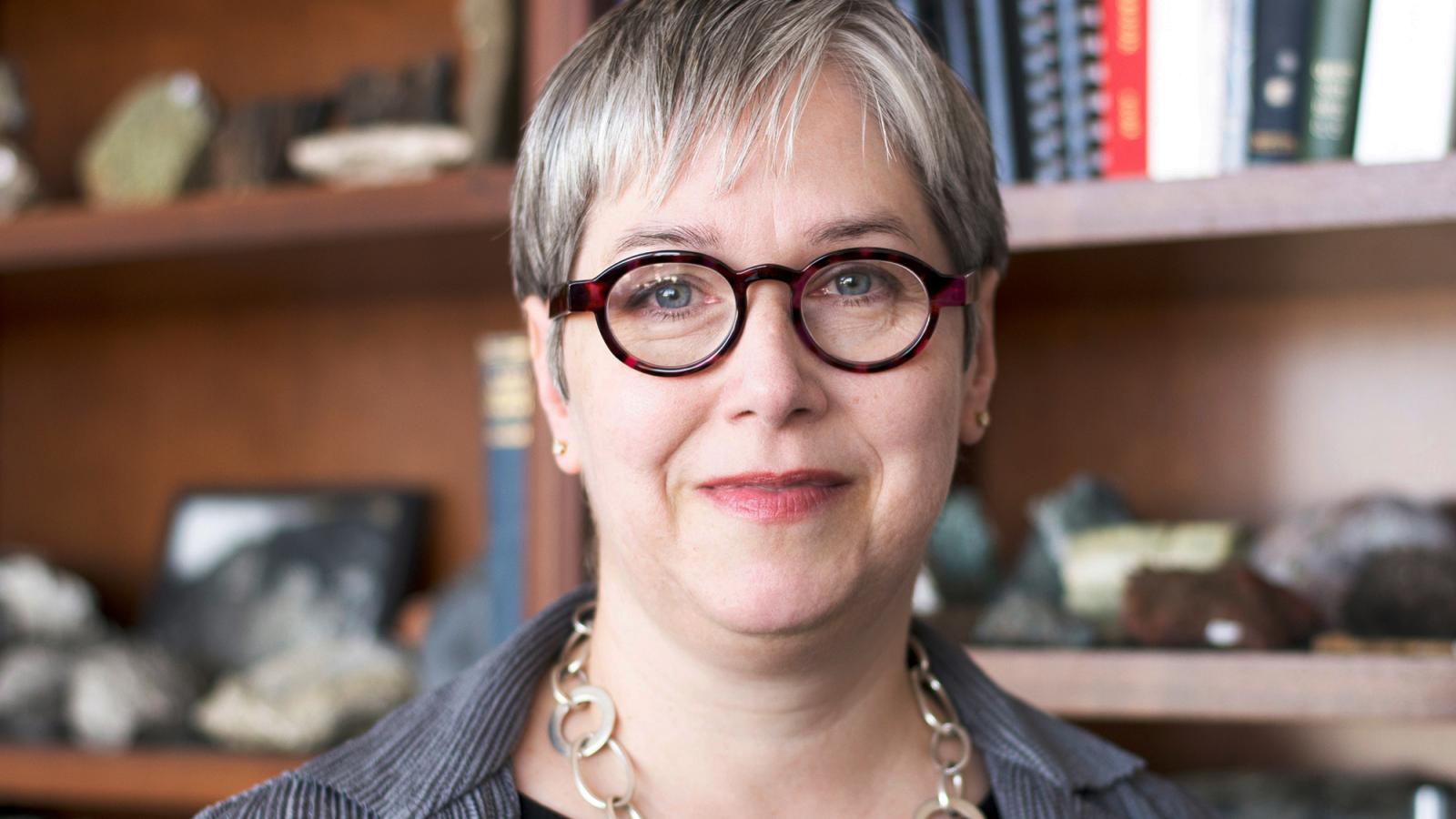 Biographical Sketch
Lindy Elkins-Tanton is the Foundation and Regents Professor in the School of Earth and Space Exploration at Arizona State University. She is also the vice president of the ASU Interplanetary Initiative, and the Principal Investigator (PI) of the Psyche mission, selected in 2017 as the 14th in NASA's Discovery program.
Her research includes theory, observation, and experiments concerning the terrestrial planetary formation, magma oceans, and subsequent planetary evolution including magmatism and interactions between rocky planets and their atmospheres. She also promotes and participates in education initiatives, in particular, inquiry and exploration teaching methodologies, and leadership and team-building for scientists and engineers.
She has led four field expeditions in Siberia, as well as participated in fieldwork in the Sierra Nevada, the Cascades, Iceland, and the Faroe Islands.
Professor Elkins-Tanton received her bachelor's and master's degrees from MIT in 1987, and then spent eight years working in business, with five years spent writing business plans for young high-tech ventures. She then returned to MIT for a doctorate. She spent five years as a researcher at Brown University, followed by five years on MIT faculty, before accepting the directorship of the Department of Terrestrial Magnetism at the Carnegie Institution for Science. In 2014, she moved to the directorship at Arizona State University. 
She serves on the Standing Review Board for the Europa mission, served on the Mars panel of the Planetary Decadal Survey, and on the Mars 2020 Rover Science Definition Team.
Professor Elkins-Tanton is a two-time National Academy of Sciences Kavli Frontiers of Science Fellow and served on the National Academy of Sciences Decadal Survey Mars panel. In 2008 she was awarded a five-year National Science Foundation CAREER award, and in 2009 was named Outstanding MIT Faculty Undergraduate Research Mentor. In 2010 she was awarded the Explorers Club Lowell Thomas prize. The second edition of her six-book series "The Solar System," a reference series for libraries, was published in 2010; the book "Earth," co-authored with Jeffrey Cohen, was published in 2017; and Harper Collins published her memoir, "A Portrait of the Scientist as a Young Woman" in 2022. Asteroid (8252) Elkins-Tanton was named for her.
In 2013 she was named the Astor Fellow at Oxford University, in 2016 she was named a fellow of the American Geophysical Union, and in 2018 a member of the American Academy of Arts and Sciences. In 2020 the National Academy of Sciences awarded her the Arthur L. Day Prize and Lectureship, and in 2021 she was elected to the National Academy of Sciences.
Public Lecture | The NASA Psyche Mission: An Electric Journey to a Metal World
Date: November 3, 2022
Time: 8:00PM - 10:00PM
Location: Sullivant Hall RM220 (1813 N High St, Columbus, OH 43210)
"Psyche" is both the name of an asteroid in the main belt, orbiting out past Mars, and the name of our NASA mission to visit that asteroid. Our upcoming exploration of this asteroid marks an important first for humankind: We have sent people or robots to explore rocks bodies, like the Moon and Mars, and icy ones, like Europa and Enceladus, and gas-rich bodies like Jupiter, but never a body made mostly of metal. Psyche's density, radar, and reflected light properties indicate that it is largely made of metal. If Psyche turns out to be what we think, we'll be visiting a new kind of world.

In this talk, I'll explain how a NASA mission comes to be, who is working on our team, and how far we've come in building this spacecraft and preparing to launch in 2023.

Psyche will surprise us. The universe always outsteps even our best imaginations. And our whole Psyche team looks forward to sharing all we discover with everyone here on Earth.
Technical Lecture | Volcanoes and the Great Dying: The end-Permian extinction
Date: November 4, 2022
Time: 1:45PM - 3:00PM
Location: Jennings Hall Room 355 (1735 Neil Ave Columbus, OH 43210)
Around 252 million years ago the Siberian flood basalts intruded into and erupted onto the Siberian craton, producing about three million cubic kilometers of lava. The flood basalt event is among several possible causes of the end-Permian extinction, the largest extinction in Earth's history. About a decade ago we assembled an interdisciplinary team of scientists from eight countries to make progress on whether the similar ages of the volcanism and the extinction were coincidence or causality.

Some researchers had suggested there is no connection between the basalts at the extinction. Others hypothesized that only carbon dioxide release was important. Our team also hypothesized that the magmas caused the injection of sufficient volatiles into the atmosphere to produce global climate change, but we found evidence for a far broader spectrum of chemicals. In Siberia, the magmas intruded a 12-km-deep evaporate basin containing hydrocarbon reservoirs. The complex interactions of heat and rock with silicate, hydrous, and hydrocarbon fluids produced rich ore bodies, a variety of magmatic rocks including carbonatites, and significant volumes of carbon, sulfur, chlorine, and fluorine-bearing volatiles.

Through five field seasons in Siberia, laboratory analysis of samples, and using of climate models based on field and laboratory data, we have tested our hypotheses. With surprising parallels with the current day, extinction at the end-Permian was likely caused by chemical changes in the atmosphere that radically altered climate and atmospheric and ocean chemistry.