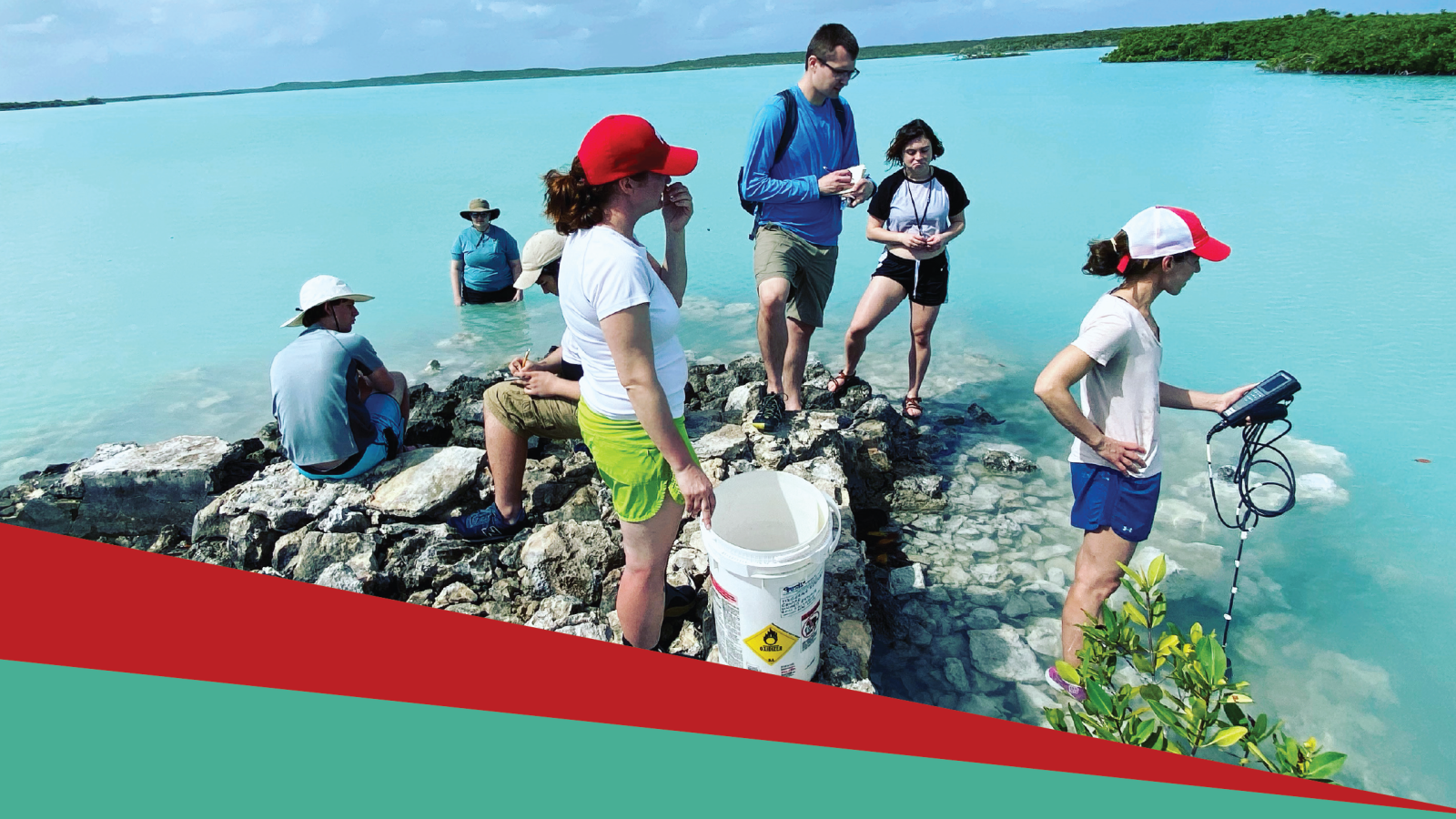 Body
Marine Science Certificate
The 12-13.5 credit hour Marine Science Certificate will provide undergraduate and graduate students with a competitive advantage in pursuing careers in marine science in the private and public sectors or pursuing entrance into a graduate degree program in marine science. The certificate is designed to enhance both critical thinking and technical skills in marine science.
Note: Because this certificate program is classified as a category 1a and a category 3 embedded program (see registrar page for more information), students must be registered as either undergraduate or graduate degree-seeking students at Ohio State University to be eligible.
Note: At this time certificates are not offered online–they are strictly in-person.
Guidelines
12-14 required credit hours
Maximum of 50% overlap with degree program (i.e. major, minor, other certificate, or GE)
Minimum C- for course to be listed on certificate
Minimum 2.00 cumulative point-hour ratio required for certificate (3.0 for graduate students)
X193 credits not permitted
If the certificate is not complete on the DAR, the student must consult with the College of Arts and Sciences Coordinating Advisor
The certificate program form must be filed at least by the time the graduation application is submitted to a college/school counselor
Once the certificate program is filed in the college office, any changes must be approved by the College of Arts and Sciences Coordinating Advisor
Required Coursework
Required core course (3 credits):

EARTHSC 5206: Advanced Oceanography (3)

Elective courses (9 credits): In addition, students will select from the courses listed below.

EARTHSC 4450: Water, Ice and Energy in the Earth System (3)
EARTHSC 5622: Stable Isotope Biogeochemistry (3)
EARTHSC 5602.02: Carbonate Depositional Systems (2)
EARTHSC 5780: Reflection Seismology (4)
GEOG 5900: Climatology (3)
EEOB 5410: Ocean Ecology (1.5)
EEOB 5430: Fish Ecology (3)
EEOB 4230: Focused study on ecology and evolution of invertebrates (2)
ENR 5614: Marine and aquatic education (2)
Of these electives, no more than one of:

GEOG 5210: Fundamentals of Geographic Information Systems (3)
EARTHSC 5310: Remote Sensing in the Earth Sciences (3)
CIVILEN 5001: Introduction to Geographic Information Systems (4)
Advising Information
Director of Undergraduate Studies (Earth Sciences): Professor Ann Cook, cook.1129@osu.edu
Undergraduate Academic Advisor (Earth Sciences): Dr. Karen Royce, royce.6@osu.edu, 614-292-6961
Director of Graduate Studies (Earth Sciences): Professor Mike Durand, durand.8@osu.edu
Advanced