February 27, 2017
Orton Prepares Dinosaur for Orton Crowdsourcing Campaign
Image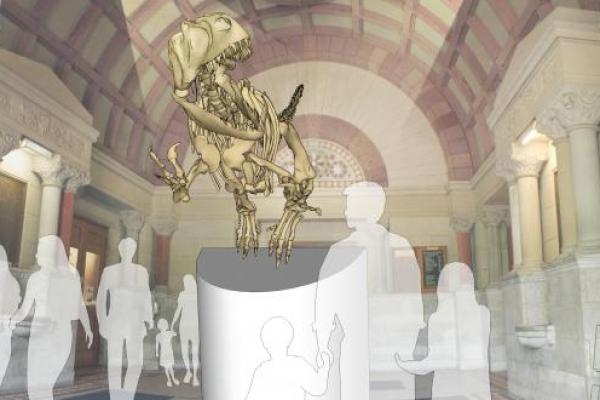 Description
The Orton Geological Museum is preparing for their upcoming "A Dinosaur for Orton" crowdsourcing campaign where they will be raising funds to purchase a dinosaur to erect in the lobby of Orton Hall. The dinosaur they hope to bring to the Orton lobby will be none other than the Cryolophosaurus ellioti, named in honor of Earth Sciences emeritus professor David Elliot who initially discovered the fossils in Antarctica. 
Dale Gnidovec, curator of the Orton Geological Museum, was recently featured in a Columbus Dispatch editorial about the museum crowdsourcing campaign. He briefly discusses the importance of the museum as a tool to help teach the young visitors who come throughout the year to see the numerous specimens and Jeff the giant sloth, and this would be a great way to attract even more visitors. "In the profession, we have a saying that every third-grader is a paleontologist," Gnidovec quips.
You can read more of the Dispatch article here.
If you'd like to help the Orton Museum Build a Dinosaur, you can read more about the project here.
---