December 13, 2016
West Antarctic ice shelf breaking up from the inside
Image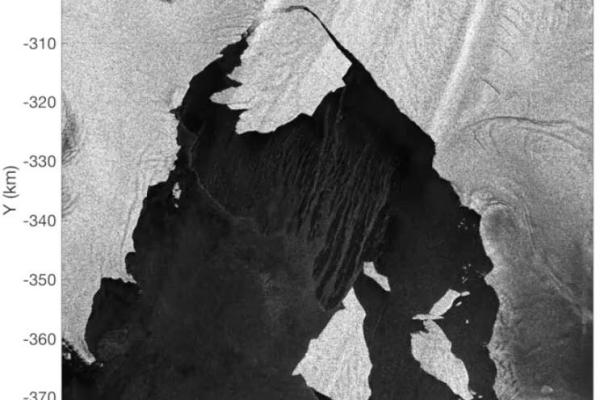 Description
Earth Sciences professor Ian Howat and postdoc Seongsu Jeong led a study in Geophysical Research Letters which shows part of the West Antarctic Ice Sheet breaking apart from the inside out, spelling trouble for the future of the ice sheet. In 2015 a 225 square-mile chunk of the Pine Island Glacier in West Antarctica broke off into the sea. While a calving event may not be extraordinary, this event was different. Where most cracks form at the edges and propagate laterally across the shelf, this crack actually started at the base of the ice shelf 20 miles inland which grew for two years until breaking through the surface.
While this is the first time researchers have witnessed a deep subsurface rift opening within Antarctic ice, they have seen similar breakups in the Greenland Ice Sheet—in spots where ocean water has seeped inland along the bedrock and begun to melt the ice from underneath. This study provides the first strong evidence that these large Antarctic ice shelves respond to changes at their ocean edge in a similar way as observed in Greenland.
You can view the full study in Geophysical Research Letters here, and read the OSU press release here. Image credit: Seongsu Jeong, Byrd Polar & Climate Research Center.
---