March 5, 2020
SES Students Win AGU 2019 Outstanding Student Paper Awards
Image
Description
Please join us in congratulating SES's three winners of fall AGU Outstanding Student Paper Awards! These go to just the top 3-5% of the graduate student presentations at the Fall Meeting of the AGU in each section or focus group.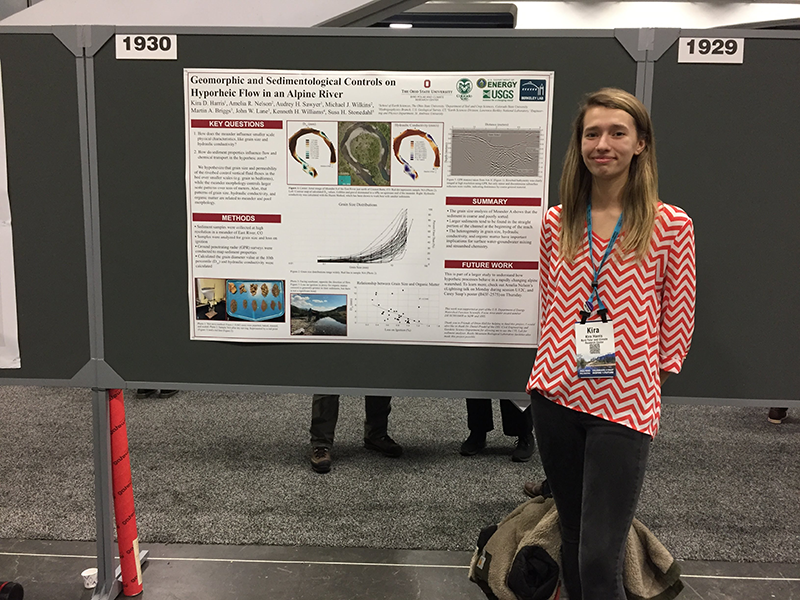 Kira Harris, Education, "Virtual Reality Exploration of Earth's Cryosphere". Kira is an undergraduate advised by Jason Cervenec at Byrd Polar and Climate Research Center. Kira also won GSA's student presentation award in 2018 for her senior thesis work with Dr. Audrey Sawyer.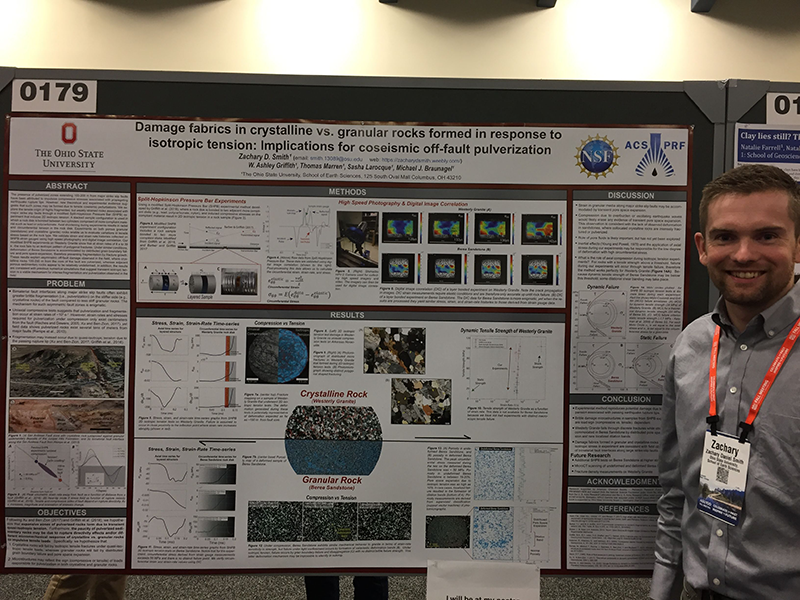 Zachary Smith, Mineral and Rock Physics, "Damage fabrics in crystalline vs. granular rocks formed in response to isotropic tension: Implications for coseismic off-fault pulverization".  Zach is a first year MS student working with Dr. Ashley Griffith.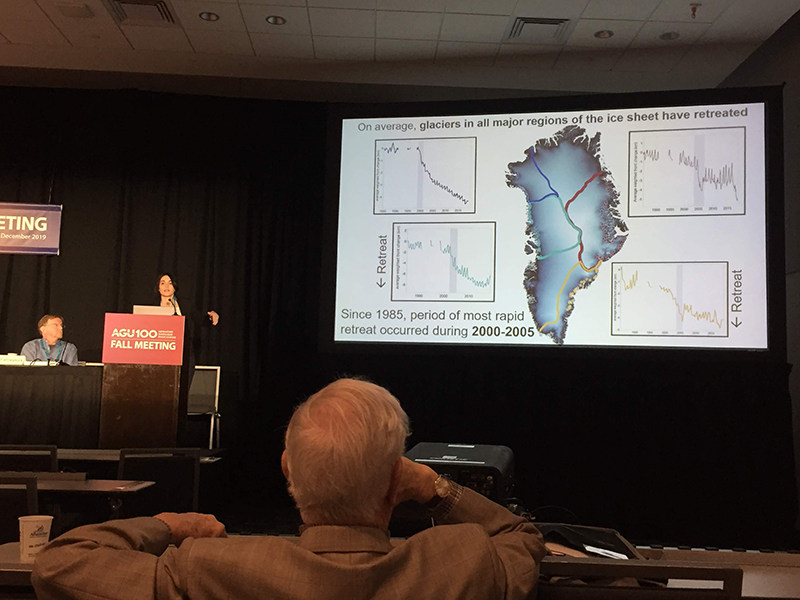 Michaela King, Cryosphere, "Large scale impacts of surface melt on ice sheet dynamics: Empirical evidence of outlet glacier sensitivity to late-season melt events in Greenland". Michalea is a Ph.D. candidate advised by Dr. Ian Howat. This is Michalea's 3rd consecutive AGU OSPA award!
---