February 3, 2018
Winners of AGU Outstanding Student Paper Awards
Image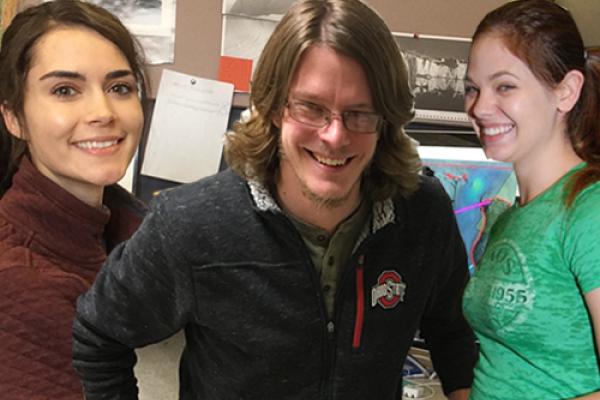 Description
Congratulations to our three winners of Fall AGU Outstanding Student Paper Awards.  These awards go to the top 3-5% of student presentations at the meeting. Our winners and their presentation titles are below:
Michaela King, Cryosphere: "Continuous Monthly Observations of Greenland Ice Sheet Discharge via Improved Multi-Decadal Flux Reconstructions of all Major Outlet Glaciers."
Joshua Martin, Mineral and Rock Physics: "Reproducible and Verifiable Equations of State Using Microfabricated Materials."
Samantha Carter, Ocean Sciences: "Long-Term Changes in Chemical Weathering in the Himalayan Region from Indus Fan Sediments."
---