September 25, 2020
The Professors Thompson ice cores provide perspective on past pandemics
Image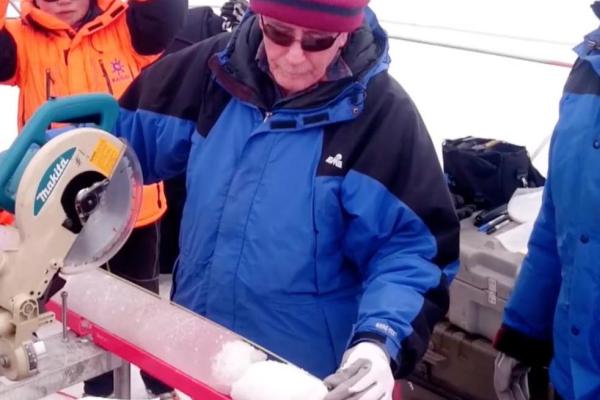 Description
Prof Lonnie Thompson and Ellen Mosley Thompson were recently interviewed by The Conversation. They describe how pandemics leave evidence in ice cores. For example: 
Some ice core records show that during the mid-1300s there was less lead in the atmosphere, possibly related to the sharp drop in mining and smelting activities. This coincided with the appearance of the plague known as the "Black Death" in Europe and Asia. This decrease in human industrial activity is analogous to what is happening now during the current COVID-19 pandemic. Throughout the world people are traveling less, resulting in a reduction in emissions of carbon dioxide, nitrogen dioxide and sulfur dioxide into the atmosphere. Future glaciologists will likely see decreases in these gases and their chemical derivatives in ice cores.
 Check out the full article at The Conversation or at Byrd Polar.
---